A splash on your plate is pure pleasure
Blending the untamed splendour of New Zealand's stunning north-eastern coast with the timeless traditions of Greece and Tuscany, Taihoa Tides Extra Virgin Olive Oils combine rich, spicy aromas and flavours in a silky-smooth accompaniment to any meal. From dressings to salads, vegetables to seafood, cook with it, drizzle it directly onto your food or serve in a dipping bowl with fresh crusty bread.
Our olive orchard
We bought our olive trees in Kerikeri and planted them here in our home of Parua Bay, Whangarei in 2005. Our oil is 100% pure Parua Bay NZ. Nothing added. Nothing blended. When it comes time for harvest, the olives get carried only 50m from the orchard to the shed where we will press them ourselves within moments of picking them. It couldn't be fresher or purer.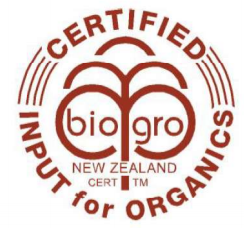 We use Agrissentials organic fertiliser on our Olive Trees.
See our BioGrow Certification
---